Get Financing for Your Next Ford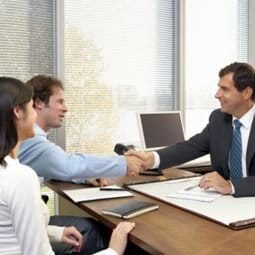 Finding the right financing for your next new or used Ford vehicle is just as important as choosing the model. When you shop at Steve Faulkner Ford in Mount Carmel, you will have the opportunity to work with sales professionals who know about the Ford brand. You can also talk with finance experts to help fill the other half of the car-buying experience. Both types of professionals have the knowledge that will make the process simple and help you get the most out of the experience near Sumner.
Get a Loan, Lease, or Trade-In Deal
You can choose a loan when buying a new or used Ford near Vincennes. This is a great option for people who want to keep their vehicle for a long time. A lease is another option when you want a new model, but you would love to have the option of leaving the vehicle for another option in a couple of years. Whether you are going with a loan or a lease, you might decide that you want to make a down payment near Princeton, IN. If you have an old vehicle, you are in luck because we will give you a fair offer on it in a trade-in. You can use this money to make the initial payment.
Choose to Work With Our Finance Center When Buying a Ford
If you are ready to get a deal on your next new or used Ford but need to get the financing, you should shop for a lease, loan, or trade-in deal on our website. This is the most convenient way to find out more about your financial options near Lawrenceville, IL. Then again, if you want to talk to someone in person, visiting our dealership is another option. You can talk with our finance professionals, who will help you understand the nuances of the leases and loans available to you and get you a final quote on a trade-in vehicle.